All Daf started with a single,

anonymous

donation.

In 2017, the OU approached Stephen Neuwirth a"h with the idea of a digital
platform for learning Shas. Steve fell in love with the idea and sponsored the development of All Daf.

His only stipulation? The content should be top-quality and allow learners to
gain background in everything related to the daf.

His only condition? 100% anonymity. All Daf in numbers
One resource. Infinite impact.
The siyum
One app for all learners.
All learners for one cause.
Steve a"h, Shalom ben Peretz, tragically passed away at the age of 60, following a short, severe illness.
 As a tribute, a thank you, and an ilui neshama, we are arranging a siyum hashas for his first yahrtzeit, on the eve of January 2, 2024/22 Teves 5784.
How it works
Daf by Daf
1

Choose a daf
Choose any available daf from the menu below. You can choose as many dafim as you'd like.
2

Learn it
Learn the daf wherever and whenever you'd like, on your own or with the All Daf resources. 
3

Complete it
Finish learning your portion by January 2, 2024.
All Daf's Impact
Words of Chizuk
The AllDaf App has been a tremendous tool to enhance my learning and to have the Daf accessible throughout the day - it must be a tremendous zechus for Stephen z"l.
Alldaf and All Mishnah has become a huge part of my life as I listen daily to multiple shiurim. May all the Torah learning on these platforms be also a זכות and עילוי נשמה for שלום בן פרץ
ת.נ.צ.ב.ה.
My deepest debt of gratitude for the infinite value you bring to me every day! I open the app and you open my mind, as we partner on a blatt of gemara every single day. Although we've never met, we are dear chaverim.
I discovered you online during Covid and I have not stopped since! Chazak U' Baruch. May have Hashem give you the strength to continue being marbitz Torah in good health until 120!.
Thank you for bringing joy back into my learning! This is a great forum for Torah learning!
I want to thank you from the bottom of my heart for your hard work and dedication. Words cannot begin to describe how your daf yomi shiur has inspired me in Torah learning, midot, and mitzvot. May you continue to serve as an inspiration and role model. Thank you!
I use All Daf every day! And, when I need to catch up, I can so easily go back get a few daf of learning in one shot! Hashem should bless your family in the merit of my learning and all of the people who have been enabled to learn gemera because of All daf. You should have nachas, shalom, health and wealth, both financially and spiritually!
I discovered you online during Covid and I have not stopped since! Chazak U' Baruch. May have Hashem give you the strength to continue being marbitz Torah in good health until 120!.
The amazing platform of All Daf has helped me enormously with learning the Daf.
The Maggid Shiur who gives the daf the I listen to, has the Daf also in his channel in YouTube, and All Daf is a very convenient and clean place for me to learn the Daf.
Thank you so much! I really appreciate it!
I am really thankful to your family for sponsoring the Alldaf App. Can you imagine the zchusim of Steve? Thanks to him, there are so many people learning who at least wouldn't have been able to so easily learn before. Having so many magidei shiurim to choose from in one easy-to-use platform has been a real game changer. Yehi Zichro Baruch.
Thank you for CHANGING THE WORLD!! Your zechusim are immeasurable!



Share a message with the Neuwirth family
Who Was Steve?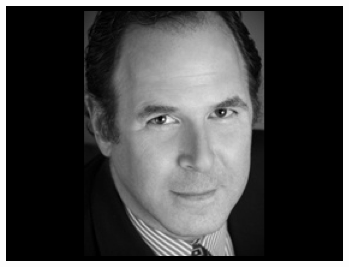 Steve Neuwirth a"h loved to learn.
Despite his grueling schedule as one of America's most prominent antitrust lawyers. 
Despite starting his journey in Torah at a later stage in life. 
Steve had a  non-negotiable two-hour daily study partner early every morning, before leaving for his office in the city. When he traveled for work, he would go with a briefcase of law briefs in one hand — and a briefcase of seforim in the other.
Wherever, whenever, and however he could, Steve learned. And he grew in his learning, achieving a vast knowledge of Torah.
On the final Yom Kippur before his passing, Steve gave a speech, thanking all the people who joined in to form a minyan for him at home.
In the speech,  Steve reiterated his favorite message: Gam Zu l'Tovah, this too is for the good. He spoke of his gratitude to Hashem for all the good in his life. And he spoke of the greatness that all Jews inherently possess.
"And one of the great gifts that Hashem has bestowed on me through this illness has been to have the clarity to see that all Jews are great and have greatness within them. We are all connected. We all have different capabilities and talents, but in the end we all are equal as foot soldiers in Hashem's army."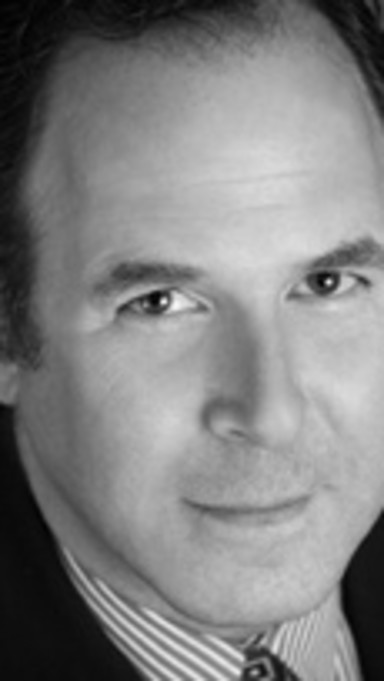 One Daf. One Siyum. The power of one.
Be one.
Choose your Daf