Daf In-Depth

Short and Deep. More than meets the eye
Daf in Depth is a series of short, self-contained shiurim with a focus on the deeper points of the daily Daf delivered by a varied cast of world-class Maggidei Shiurim from around the world.
Subscribe
View all Shiurim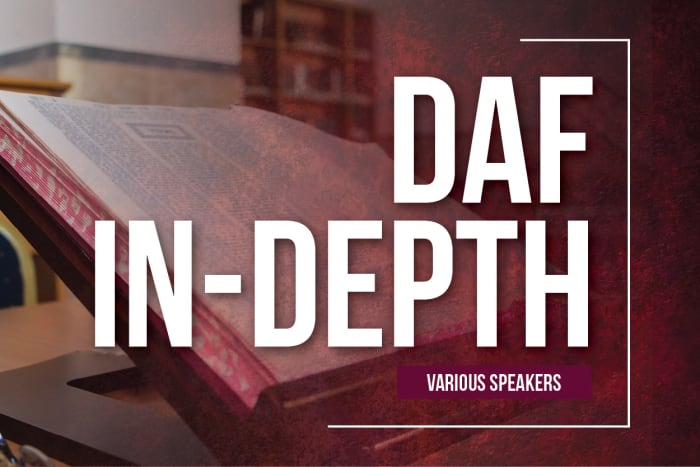 Time is always short; yet your brain finds itself with empty moments.
Fill that space with a small part of the essence of today's Daf from our cast of world-class Maggidei Shiur.
You'll gain:
Points to Ponder
Short and sweet Lomdus
The depth of the day's Daf in a flash
Who is it for?
Daf Yomi learners who want "a bit more" than the basic Daf
Deeper meaning at every turn of life
To uncover pearls from the daily Daf
Bring the Bais Medrash with you wherever you go